FOR A GOOD START
At ARTDICE, we believe that the most important element
when starting a project is listening.
That's why we take time to study and understand each of your requests
to provide the most relevant solution.

THE DESIGN BRIEF
In our first meeting, we will work together to define your objectives and create a design brief. This document will serve as the basis for the creation of your project.
This is a very important document whose goal is to ensure that the final product will meet your needs and fulfill its objective.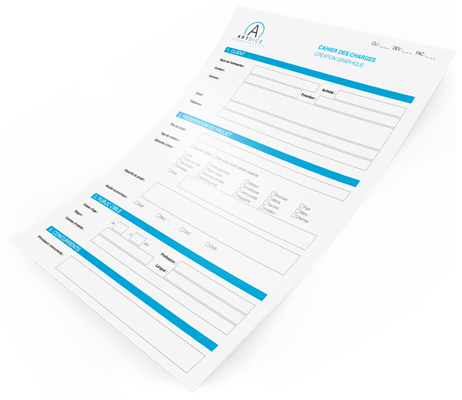 AUDIENCE ANALYSIS
Understanding your audience is essential to communicating with impact.
Every decision should be made with this in mind, whether it's about colors, words or materials.

COMPETITIVE ANALYSIS
This is a very important step in the creation of a communication project.
Knowing your competitors is essential and ensures your project is in line with your sector while allowing you to stand out.